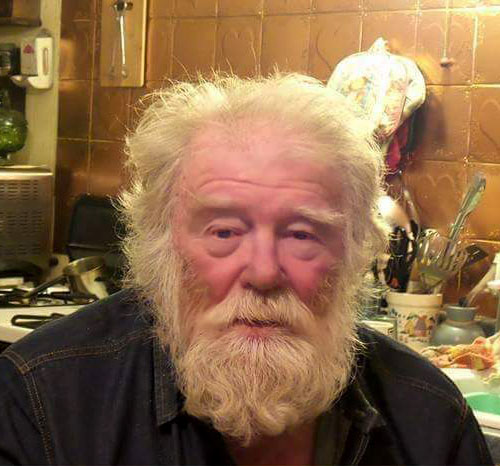 James Harper Day "Red"
Everyone who knew James called him Red. Red passed away peacefully on November 30th, 2021. Red was born in Oroville, CA on February 5th, 1938 to James and Fayette Day. Red lived in various places until he was 21 years old. In 1959 he moved to Doyle, CA and met the love of his life Gloria Wood in 1960. Red and Gloria got married on October 20th, 1962.
Red worked for Western Pacific Railroad until he got injured. He then went to work Construction in Reno, NV and then moved on to work at the Pozzalan Plant in Doyle, CA. Red took over 40 courses in Fire Services. Red had a lot of knowledge in Fire Services. Red was a Volunteer Firefighter with Doyle Fire Protection District for 43 years, 40 of those years he was Fire Chief and served as a Board Member for 12 years. He retired from Doyle Fire Protection District in 2018.
In 1965 James and Gloria welcomed their first daughter Kathleen and their second daughter Laura in 1971. Red loved his community and family more than anything. His Grandchildren and Great Grandchildren were his life. He loved spending time with his grandchildren and great grandchildren.
Red is preceded in death by his parents James and Fayette Day, sister Lois, brother Jon, son-in-law Brian Day and daughter Laura Day. Red is survived by his wife of 59 years Gloria Day, daughter Kathleen Catron, son-in-law Brian Catron, brother Jack Day, sisters Dori Day, Patricia Johnston, grandchildren Brian Catron II, Amber Catron, Haley Catron, Louis Mecredy, Lindsey Godman, and CJ Tong, great grandchildren Khloee Catron, Louis Mecredy II, Natalie Mecredy, Harper Catron, Samantha Wolf, and Thomas Wolf, numerous nieces, nephews, cousins, and in-laws.
Services will be on January 15th, 2022 at 2:30p.m., at the Doyle Fire Department with a potluck to follow at the Doyle Community Center.