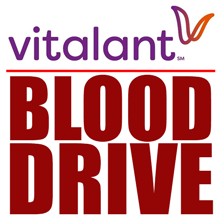 Right now, Vitalant has less than a needed four-day supply of most blood types and less than a two-day supply of type O blood.
Blood donations are going out to hospitals more quickly than they are coming in, creating a shortfall. About 1,000 additional donations are needed each week to ensure patient care.
According to Vitalant, about one-third of donors haven't kept their appointments in recent weeks, a high for the year. Scheduling and keeping donation appointments are vital to meeting patient needs.
Lassen College is hosting a blood drive today, and is urging all eligible donors to make an appointment now; they have twenty-five appointments to fill. Walk-ins are welcome too.
Please bring your photo ID with you. You can complete your health screening ahead of time to make the process a little faster at the drive. Click here to complete the screening.
Organizers suggest that you drink plenty of water before your donation.
The blood drive will be held today, November 29th, from 10:00a.m. to 2:30p.m. in the cafeteria at the college.