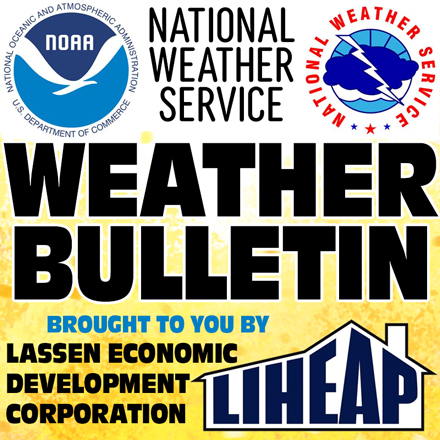 Forecasters at the National Weather Service office in Reno are warning area residents to expect afternoon and evening thunderstorms over the next several days, bringing with them the risk of heavy rain, gusty outflow winds and abundant lightning.
Weather experts say that another surge of monsoonal moisture will bring back thunderstorms to the region this week, with the best chances being today, Wednesday and Thursday.
Each day most areas will have a twenty to 40 percent chance of seeing a storm. Storms are most likely in the afternoons and evenings, but overnight showers and storms cannot be ruled out.
Impacts will range from lightning, new fire starts, and strong outflow winds with blowing dust, to periods of heavy rainfall and flash flooding. It is too soon to project which hazards will be dominant, so forecasters recommend you be prepared for any of these scenarios.
Ensure you have a way of receiving weather alerts or monitoring radar on your phone. If you have outdoor activities or projects planned this week, try to get them done in the mornings before storms develop. If you live in a flash flood prone area, especially near a burn scar, be ready to act quickly if heavy rainfall occurs.
Fire Weather Watch
The National Weather Service has also issued a Fire Weather Watch for abundant lightning on dry fuels, which is in effect from Wednesday afternoon through late Wednesday night.
Along with Lassen and eastern Plumas counties, affected areas include Surprise Valley, eastern Sierra and northern Washoe County.
There will be a scattered mix of wet and dry thunderstorms Wednesday afternoon, then nocturnal storms possible Wednesday night. Storms will transition wetter on Thursday.
Lightning can create new fire starts and may combine with strong outflow winds up to 50mph which could cause a fire to rapidly grow in size and intensity before first responders can contain them.
Avoid outdoor activities that can cause a spark near dry vegetation, such as yard work, target shooting, or campfires. Follow local fire restrictions.