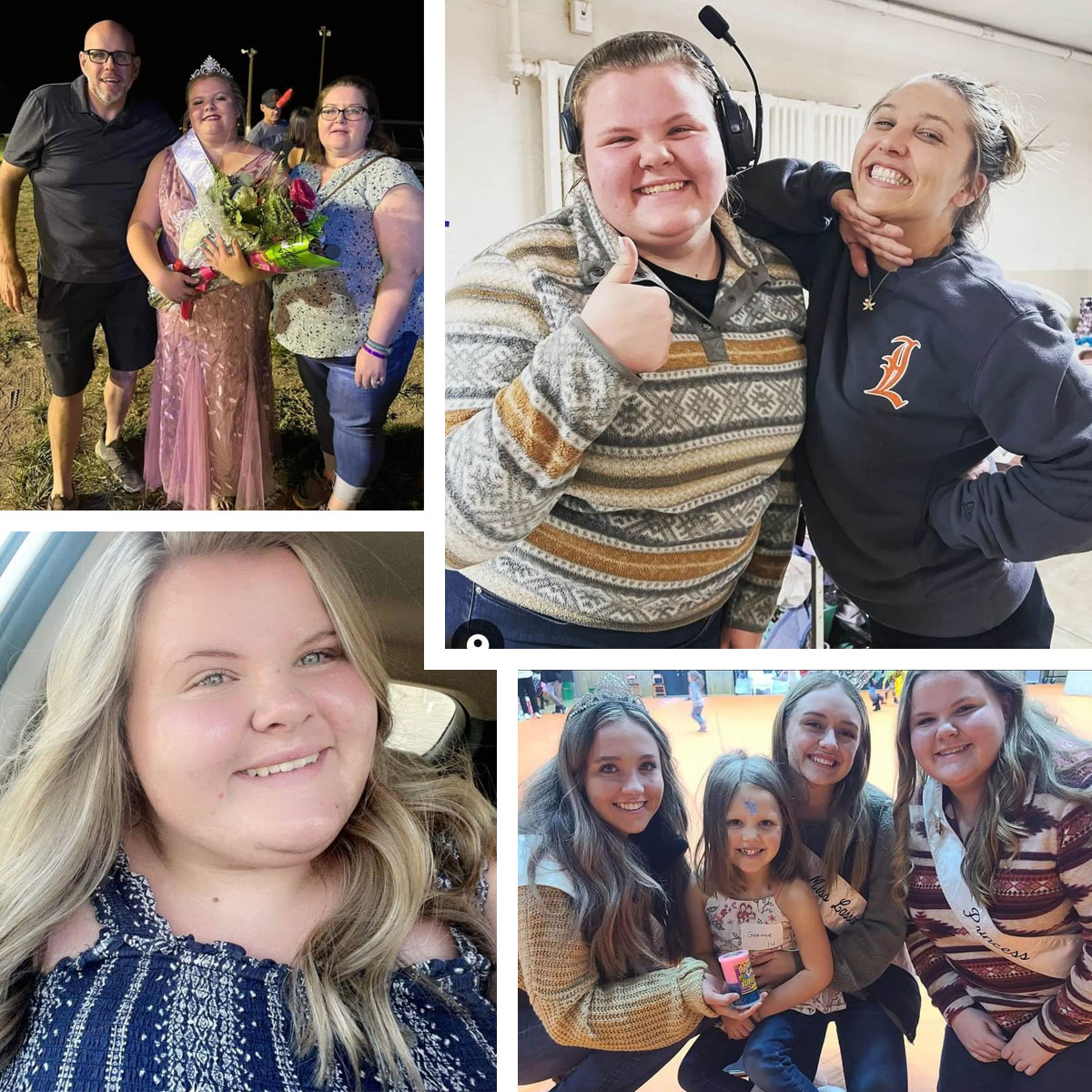 By Terra Avilla
There I was, in the trenches of being a table mom, (yes, it is a real thing if you can believe it or not), and I once again had bitten off more than I could chew. I was stuck in a room of rambunctious little children running around, but atlas, I had a savior.
A savior in the form of a seventeen-year-old girl, you all know as Rebecca Kirklin.
Now through my time at the high school, I knew who Ms. Rebecca was, but as she never (and I mean never, ever) got in trouble, our paths just didn't cross that much during my tenure at Lassen High School.
My first real interaction with little sweetness came, when she was chosen to be on Ms. Lassen County's Court and she showed up to volunteer at our Holiday with A Hero Golf Tournament. That day was a blur, and I just remember Rebecca stepping in everywhere that I needed her too.
"Hey, Rebecca – can you sell these raffle tickets?" "Hey can you re-arrange these baskets really quickly for me?" "Hey, Becca can you tell the golfers lunch in ready?" "Hey can you tell my child to put that down and put her shoes back on?" The response was always the same, "Sure" with a smile.
I like to think that I am a delightful person, but Rebecca truly is, and the maturity in which she carries herself, always makes me forget that she is still on high school. I was not that mature and put together at that age. (To be fair, I'm still not that mature and put together now). Rebecca is just so sweet and thoughtful.
I reconnected with Ms. Rebecca during Best of Broadway and got to see first hand the size of her heart. She is so patient and thoughtful. After weeks of dedicating her free time to other people's children – she remained so sweet and energetic. Even my high-strung self was on empty, but Rebecca just happily kept trucking along.
During this time, she overheard me talking about an upcoming Holiday with a Hero Shopping Event, and she asked what she could do to help. I told her that we obviously would love Ms. Lassen County and her court to come (because let's be real – who doesn't like princesses), but it was late notice, and the event was early on a Saturday morning.
Rebecca stated she would be so honored to help as she and the court had assisted for our Christmas event (and by the way – were amazing).
Ms. Rebecca and Ms. Olivia showed up, and as expected were absolutely perfect in every way. I am so thankful our paths crossed.
Rebecca is a true example of who I want my girls to be around. She clearly has the heart of a servant and a kind, kind, spirit. And although our time "table momming" it up are over, she will forever be one of the reason I love where we live.